Industry Specializations+
A broad range of experience for a broad range of industry needs.
The diverse background of our people, our careful processes and an overall results-driven attitude set Henry & Peters apart from other firms and bring you applicable, in-context financial intelligence in which you can be confident.
Henry & Peters makes it a point to hire professionals with a broad range of skills and background in order to give our clients the benefit of a deep bench of experience. As a result, we have significant knowledge in tax services, audit services, and accounting solutions for your business. Some specific industries that we specialize in are listed below, but we aren't limited to just these areas. Even if your industry isn't listed, give us a call and let us see how we can offer more than accounting for your business.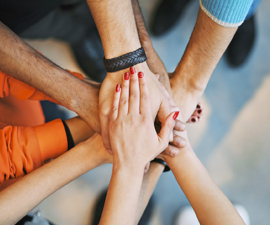 The same care and commitment that we show our clients is reflected in our focus on the communities that we call home. Community involvement allows our professionals to express their individual interests and passions through service
"Our company moved our business from one of the largest firms in the country to Henry & Peters nine years ago and have been very pleased."