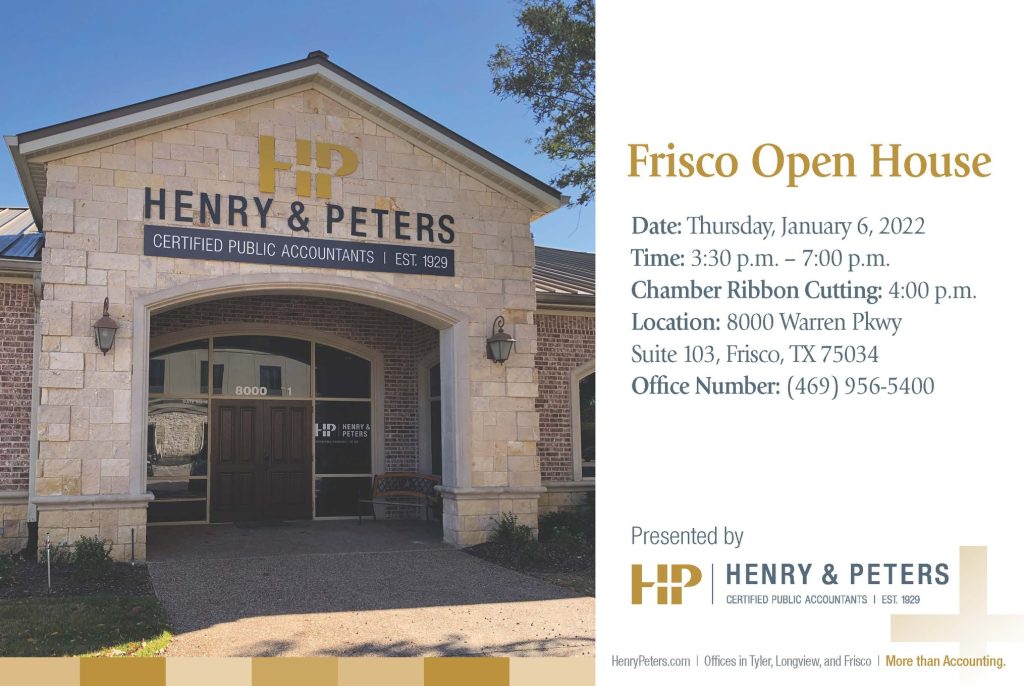 Countdown to the Frisco Open House: 3 Weeks to go until the official opening of our Frisco office on January, 6th 2022.
The Frisco office has fully decorated the office for Christmas – the tree is front and center and turned out great. What is your favorite thing to decorate during Christmas season? Tree, mantel, door, outside?
Do you want to RSVP to our open house event in Frisco on January 6, 2022? Please email [email protected] with your name and the number of attendees. We will add you to our invitee list. We look forward to meeting you, and seeing you at the event.
Interested in joining Henry & Peters? We are always on the lookout for new team members – to learn more about H&P career opportunities, visit us at henrypeters.com/recruiting/