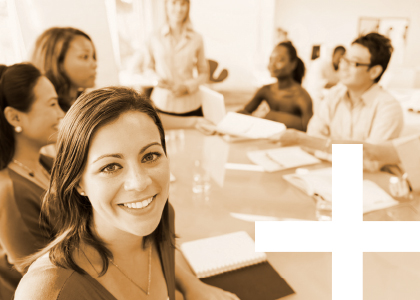 We work hard to see our clients succeed, and that means doing our part to make sure our community as a whole succeeds. Henry & Peters has a legacy of pouring into the people and organizations that make East Texas great.
Gerri McGilvray joined Henry & Peters Longview office on April 3rd as Manager in the Accounting Solutions department. Her hometown is Taylor, TX and resides
Read More »
Giving back and building up.
Since its founding, Henry & Peters has served the East Texas community in various capacities and has contributed time and resources to more than 100 local and national organizations, including: United Way, American Cancer Society/Cattle Baron's, Susan G. Komen for the Cure, Boy Scouts of America, Alzheimer's Alliance of Tyler, Children's Miracle Network, Cystic Fibrosis Foundation, Hospice of East Texas, East Texas Food Bank, and East Texas Crisis Center.
Education is a particular passion of the firm and all staff are encouraged to volunteer their time to area organizations that support teachers, students and the value of life-long learning. As well, many members serve on civic and professional boards throughout the region. Many of Henry & Peters' clients first get to know our professionals as they serve side by side in the community.
All Saints Episcopal School
Alzheimer's Alliance of Smith County
American Cancer Society – Gregg County
American Cancer Society – Smith County
American Heart Association
Association of Fundraising Professionals East Texas Area
Azalea Academy for Exceptional Adults
Bethesda Health Clinic
Better Business Bureau
Breckenridge Village
Buckner Children and Family Services
Camp Tyler Foundation
Cancer Foundation for Life (CFFL)
Champions For Children
Children's Advocacy Center
Children's Miracle Network
Children's Village
Cystic Fibrosis Foundation
Discovery Science Place
Door Control Service
East Texas Area Council of Boy Scouts of America
East Texas Boy Scouts
East Texas Communities Foundation
East Texas Crisis Center
East Texas SFA Boxes Association
East Texas Symphony Orchestra
Encouragement FM – KVNE
ETCPA Educational Fund Inc.
Go – Givers
Greater Longview Organization of Business and Education
Greater Longview United Way
Greater Texas Balloon Race
Gregg County Historical Museum
Habitat for Humanity
Heart of Tyler
Heartsway Hospice
Hospice of East Texas
Independence Bankers Association of America
Junior Achievement of Tyler
Junior League of Tyler
Kingdom at Work
Leadership Tyler
Leadership Longview
Literacy Council of Tyler
Locals Love Us
Longview Ballet Theater
Longview Chamber of Commerce
Longview Museum of Fine Arts
Longview World of Wonder
Make A Wish Foundation
Micky Melton Memorial
Miracle Leauge of Longview
PATH
Pine Tree Precisions Booster Club
Piney Woods Golf and Youth
Red Cross
Refuge of Light
Robert E. Lee Dugout Club
Salvation Army
SCPA
Smith County Bar Association Foundation
South Tyler Rotary Foundation
Susan G. Komen for the Cure
Texas Exes, Tyler – Smith County Chapter
Texas Rose Festival
Texas Society of CPA's
The ARC of Smith County
The Brook Hill School
The First Tee
The Mentoring Alliance / Boys and Girls Club of East Texas
The Rotary Club of Longview
The Women's Foundation
CPA – East Texas
Therapet
TJC Foundation
Tyler Area Builders Association
Tyler Area Chamber of Commerce
Tyler Junior College
Tyler Rose Museum
Tyler Run for Autism
Tyler Sunrise Rotary
Tyler Youth Orchestra
United Way of Tyler/Smith County
University of Texas at Tyler
Women Symphony League
ZERO Prostate
Zonta Club of Longview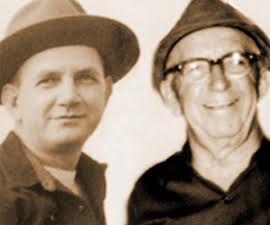 Henry & Peters, P.C.'s vision is to be your partner for accounting, tax and consulting services – recognized and respected for our commitment and contribution to the long-term success of our clients, employees and community.
"Our company moved our business from one of the largest firms in the country to Henry & Peters nine years ago and have been very pleased."