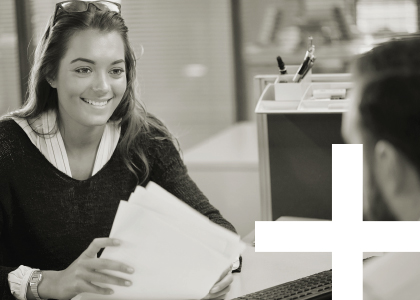 Start your career on the right foot.
Not all accounting internships are created equal. Some are simply resume fillers with no real skill-building. But, if you're looking for hands-on experience, client interaction, and actual responsibility, Henry & Peters is the place for you.
You'll be busy, but not with busy work.
At Henry & Peters, our goal is to be our clients' most trusted advisors, but we can't do that without well-rounded, qualified professionals to share in that goal. That's why we invest so much in the success and happiness of our staff – something you'll soon discover if you come on board.
An internship with Henry & Peters is a big step toward a rewarding career in the field of accounting. We typically offer 4 paid internships during the spring and summer terms. Internships are 8-10 weeks long and we fill these spots 1-2 years in advance. The purpose of our internship program is to offer quality training to the next generation of accounting professionals, but also to identify long-term employees for our firm. Our interns are given real responsibilities—not busy work. You will receive the same introductory training as our entry level staff, and you will meet with clients and perform client services as you rotate through all of our departments. That's right—our interns work in every area of our practice—Audit and Assurance, Tax Planning and Preparation, Business Valuations, and other Accounting Solutions areas. This provides you with a well-rounded base of knowledge, plus we know that choosing just one department at this stage of your education and career is both difficult and limiting. During a Henry & Peters' internship you can expect to:
Rotate through every department and receive applicable training.
Work with a variety of clients, supervisors, and levels of responsibility.
Receive competitive compensation and flexible hours to work around your school schedule.
Interact with all staff levels, including partners.
Learn and grow through personal mentoring, in-house training, and professional education courses.
Prepare basic individual and business tax returns.
Use a variety of available research tools.
Understand audit procedures necessary to meet engagement objectives.
Assist with the preparation of financial statements and required reports.
To ensure our clients receive the benefits of broad experience, we also seek diversity relative to the colleges we recruit from and the work experience of our more senior staff. And, we don't believe in going it alone—with more than 100 employees, you'll have peers and mentors to bounce ideas off of, and can always expect someone to be there to support you.
Don't just take our word about the culture at Henry & Peters. Take a look at what employees and interns have said about their experience with us. VIEW TESTIMONIALS
If you are interested in an internship or career with Henry & Peters, please send us your resume.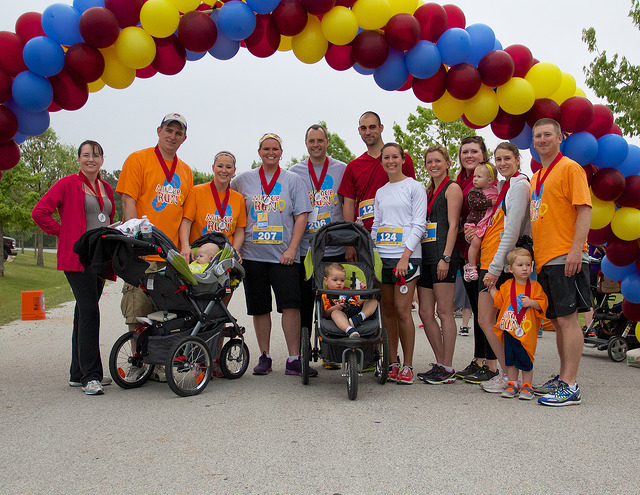 Henry & Peters is dedicated to providing a positive work environment that promotes individual growth and relationships, as well as community involvement. Have a look at some of our events and activities.
"I had the opportunity to intern with Henry & Peters during college. Shortly after graduation I returned to begin my career as a full-time associate."