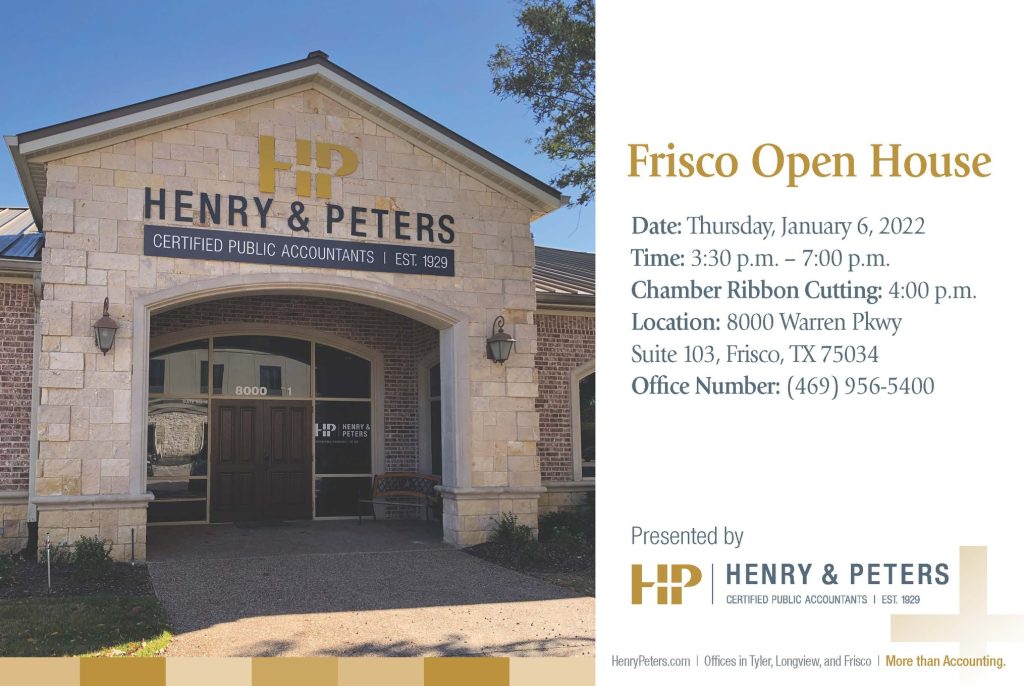 Countdown to the Frisco Open House: It's finally here! This week Thursday, January 6th, we host our Frisco open house.
Do you want to RSVP to our open house event in Frisco on January 6, 2022? Please email [email protected] with your name and the number of attendees. We will add you to our invitee list. We look forward to meeting you and to seeing you at the event.
We are always on the lookout for new team members, and Thursday will also be a great chance to learn more about H&P career opportunities… Join us in Frisco!