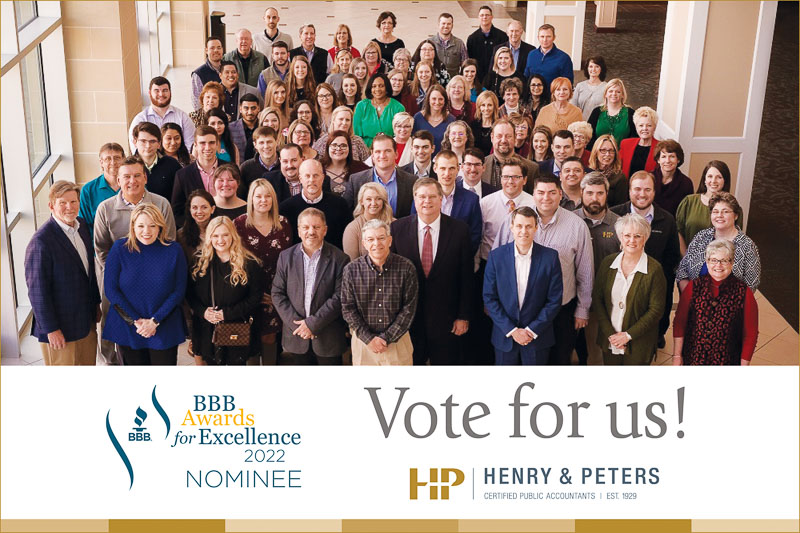 You have until January 9 to cast your vote in the 2022 Awards for Excellence by the Better Business Bureau Serving Central East Texas – Henry & Peters is excited and grateful to be nominated once again in the Large business category!
You'll find us listed among great company in question 3 on your digital ballot at surveymonkey.com/r/2022BBBAwards.
Please take a moment to vote for our firm – be sure to log on to the BBB's ballot before midnight on January 9! We truly appreciate you and your support.
CLICK HERE FOR THE BALLOT:
surveymonkey.com/r/2022BBBAwards