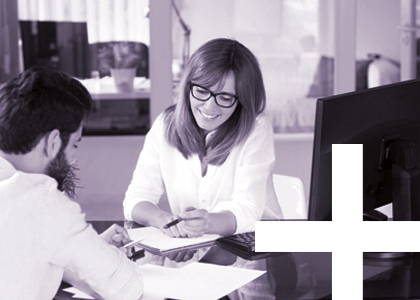 Add our knowledge to your business.
Henry & Peters is here to fill in the gaps and assist you in achieving the best for your business.
Providing service beyond the numbers.
In addition to helping our clients with day-to-day accounting and bookkeeping needs, we offer consulting services designed to help you solve issues and be more successful.
We will set up your company bookkeeping and financial reporting in QuickBooks®, ensure payroll, taxes and reporting are set up correctly and help you utilize QuickBooks® to manage your business more efficiently.
We will make sure you understand how your business is performing and help you make informed decisions by providing analysis and management reports.
Set up your company bookkeeping and financial reporting
Problem solve to keep your business running smoothly
Ensure payroll, taxes and reporting are set up and ready
Troubleshoot any problems
Understand how your business is performing to help you make informed decisions
Utilize software to manage your business more efficiently
Provide analysis and management reports
Running a business or engaging in business endeavors doesn't come with an instruction manual, but there is help. Turn to Henry & Peters for financial statement analysis, budgeting assistance, and for all of your QuickBooks® needs. As QuickBooks® ProAdvisors in East Texas, we are able to provide QuickBooks® training for you and your staff and can help you get the program working the way you need it to.
Our experienced team includes a variety of industry backgrounds, so whatever business you're in, we offer specialized knowledge to help you achieve more.
What is your business worth to you and others? Unfortunately, without proper analysis, the answers can be quite subjective. Henry & Peters recognizes the impact business valuation can have on planning and taxation. As such, we work diligently to provide solid data and analysis for clients.
Of the numerous standards of value existing in today's marketplace, the most frequently used include fair market value, fair value, investment value and intrinsic value. An understanding of the differences in these types of value and when each is appropriate is critical to ensuring clients maximize total return in given situations.
Henry & Peters provides useful and objective value assessments in the following situations:
Mergers and acquisitions
Buy-sell agreements
Dissenting shareholder actions
Purchase price allocations
Charitable contributions
Shareholder buyouts
Incentive stock options
Bankruptcy reorganizations
Estate and gift planning
Employee stock ownership plan (ESOP)
The American Institute of Certified Public Accountants (AICPA) is the national organization for CPA's and awards the Accredited Business Valuation credential. As credentialed professionals, we rely on the AICPA for valuable input and direction in all phases of our work on behalf of clients.
Our team is able to train you and your staff in any area related to accounting, such as industry-specific accounting for construction and legal businesses and inventory management. We also install and provide training on bookkeeping software such as QuickBooks®
As your business or businesses grow or become more complex, Henry & Peters offers full CFO and controller consulting support. Some of the support functions we may perform are as follows:
Financial statement analysis
Budget preparation
Cash management
Review and analysis of internal controls
Multiple entity structures
Strategic planning
Due diligence
Business plans
Financial models
Financing
Forecasting
Accounting system design & implementation
Analysis of receivables
Analysis of payables
Conferences with accounting manager
Conferences with senior management
Accrual Analysis
Review accounting policies
Special Projects
We will find the best way to customize our services to meet your unique business needs.
Henry & Peters has worked on numerous audits and will provide support during an audit by helping you organize and prepare documents the auditor has requested.
Sales tax audit
Department of Labor audit
Texas Workforce Commission Audits
Workman's Comp Audits
New Business Accounting Setup
Starting a new business comes with plenty of to-dos, including setting up accounting and bookkeeping systems. Henry & Peters is ready to step in to help you acquire needed tax numbers, purchase QuickBooks® at our discounted price, set up your QuickBooks® file, Chart of Accounts, Reports and Payroll, and provide QuickBooks® training. We are available to answer your questions all along the way:
Help you acquire needed tax numbers
Purchase QuickBooks® at our discounted price
Set up your QuickBooks® file, Chart of Accounts, Reports, Payroll
Provide QuickBooks® training
Be available for you as questions come up
Just as your business is unique, the chart of accounts for your business should be, too. We help our clients learn the proper way to set up their chart of accounts between assets, liabilities, equity, revenues & expenses, and tailor this to their needs.
Contingency and Emergency Support
Every business owner is susceptible to emergencies, staff transitions, and employee absences that can hinder or shut down their accounting or bookkeeping departments temporarily. Henry & Peters is ready to step in and take care of your accounting needs, however extensive they are and for however long you need us.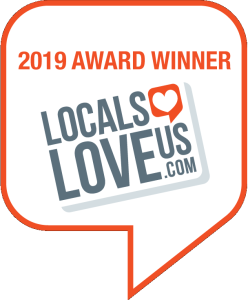 From 2013 to 2019, our community has voted Henry & Peters Best in Accounting Services and Best in Bookkeeping & Tax Services. This is an honor that we are proud of and look forward to continuing earning year after year.
"A QuickBooks® setup custom designed specifically for my business was provided along with all of the training needed to teach this non-accountant how to take care of my business on a daily basis."